FAQ
What is the differences between nylon and polyester carpets?
Nylon vs polyester carpets
Two terms you'll encounter a lot when you shop for flooring are nylon and polyester. Both are synthetic fibers that are used to make carpet. We want to help you know the differences so you can make the best choice for your home and family. Before we get started, one thing to remember about carpet fiber is that it's only one of the factors that you need to consider when purchasing carpet. Other considerations include density, construction, twist level, and ounce weight.
As you probably know, carpet offers an incredibly wide range of styles, colors, and pattern options.

Nylon carpets
We won't cover those today, but having a general understanding of the difference between the two most commonly used carpet fibers will certainly help you be more informed as you're shopping. Nylon's greatest strength is its durability.Nylon is such a strong fiber that it's also used to make parachute cords, car seat straps, and lifesaving rope for mountain climbers. If it's that strong, imagine how it will hold up on your floor.

You know how the legs of furniture can create a spot in your carpet?

It takes resiliency to bounce back, and nylon is the most resilient carpet fiber. Nylon is your best bet for high-traffic areas including hallways and stairs.

Polyester carpets
Polyester's greatest strength is that it's inherently stain-resistant. that's a great quality for today's busy households, because you never know what can be spilled on your carpet. Even though nylon isn't inherently stain-resistant, it can be just as stain-resistant once a treatment has been built in. Because it doesn't have to be replaced as often, it may save you money in the long run, but it will require a larger investment up front. Polyester is generally the more affordable option, but it may need to be replaced sooner than nylon. Polyester It's a great option if you love to remodel on a regular basis. Polyester is great for places with moderate traffic, such as bedrooms or formal living rooms.

Shaw rx2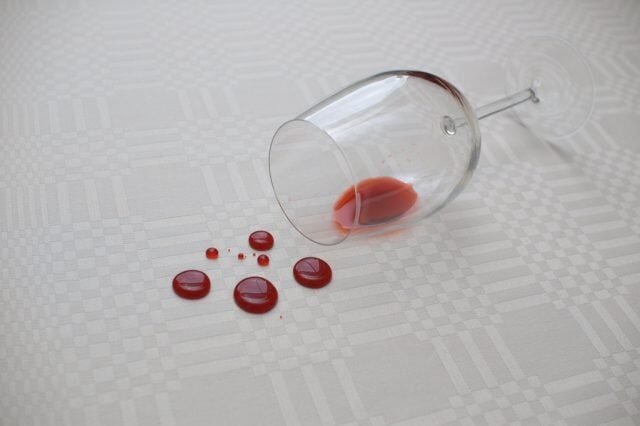 At Shaw Floors, that cutting-edge stain treatment is called R2X, which stands for "resistance times two."
Many of Shaw's polyester products also have R2X because even though polyester is stain-resistant, it's not inherently soil-resistant, which can be just as big, or an even bigger problem. So, when you're concerned about stain and soil, Shaw has you covered with R2X, whether you buy polyester and nylon. Another word we often associate with nylon is resiliency, which means the ability to spring back into shape after bending, stretching, or being compressed. Even though polyester styles are not as durable or resilient as nylon, Shaw Floors carpets made of polyester fiber still perform very well.

Color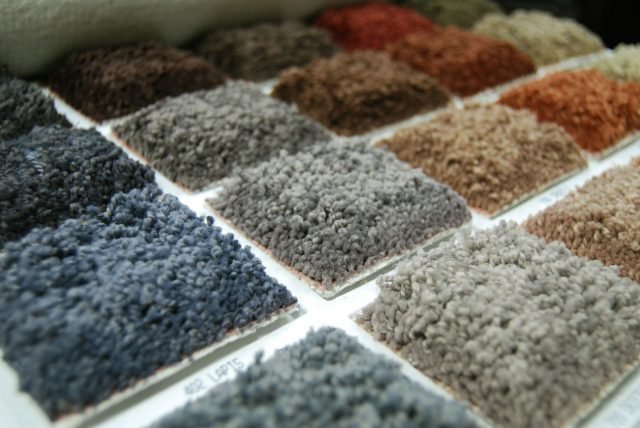 Another important consideration when choosing any carpet is color. While both nylon and polyester offer a wide range of color options, you'll often see superior color clarity and more vibrant colors in polyester styles. Patterns are some of the most popular carpet looks today, and you'll generally find more patterns made of nylon. Because of nylon's durability and superior resiliency, it will generally cost more than polyester. Before you start shopping is that you won't be able to see or feel the difference between nylon and polyester, and they both have a beautiful look. Be sure, check the labels, and talk to one of our flooring estimators to help you make your final choice.  
How do you measure a room area?
It's impossible to know the cost of a new floor installation without knowing how much of it you need. it can be pretty daunting to start measuring your room, so we have a simple method you can use. The original tutorials were made using square meters but it works exactly the same with square feet (or square yards, is the same methodology does not matter the measurement unit), we already changed the texts for the purposes of this document each meter will be handle as a ft. If your room is a rectangle, this is as simple as measuring the length and width of your room and multiplying them together. Therefore, if your room is 6 Square Feet long and 3 Square Feet wide, the area will be 18 Square Feet because 6 x 3 = 18

If your room isn't rectangular, we recommend splitting it into rectangular sections. Multiply the width and length of each rectangle together to find the area. Then, add the areas of each rectangle together to find the total area. If you have an L shaped room, for example, this can be split into 2 rectangles.


And if you've got a complicated room, this method still works. Simply split the room into as many rectangles as needed. Multiply the length and width of each rectangle to find the areas, then add them all together to find the total area. (Remember to jot down the measurements as you go along!)
 
Why to choose hardwood floors?

Hardwood floors are durable and have stood the test of time. Homes which are more than a hundred years old might possess the original hardwood floors should they've been cared for properly. They simply need sweeping or vacuuming and occasional cleaning with wood floor cleaner.

Buyers are willing to pay top dollar for homes with hardwood flooring. In addition, homes with hardwood flooring have a tendency to sell quicker that houses with wall-to wall carpeting. Think about it: builders consider wood flooring an upgrade. They do not charge extra for carpet. Flooring works with all types of decorating, from traditional to contemporary.

Hardwood flooring can be found in several types like walnut, cherry, and walnut, and may be sanded and stained to match the home owner's taste. Whenever your style changes, you are also able to alter the look of your hardwood flooring. New Hardwood flooring finishes provide immunity to every day wear and light stains, without wax upkeep.

Hardwood floors evoque wealth, strength and beauty which and will last for generations. There are various reasons to love hardwood flooring. Natural colours, beautiful grain, and marks that talk to the character and uniqueness of every plank, only to name a couple.
Hardwood floors are Natural, beautiful, timeless - these floors will create an inviting and elegant environment in your home.

Top quality hardwood flooring bring a rich, lasting appeal to almost any room. Very durable wearing treatments now allow fresh hardwoods flooring resists scratches and stains better than ever, keeping your floors looking younger longer with easy and no wax maintenance.

Hardwood floors are an incredibly beautiful design element in almost any room. With the right style selection, it may be the ideal foundation of an area's design.

Hardwood floors come in a wide range of shades and colours that can give your home a unique and one of a kind character when achieving a clean and consistent look throughout. There is a large selection of woods species to consider for your floor: maple, walnut, hickory, walnut, pine, birch, cherry and many others.

 
I am ready to buy, do you offer installation?
Yes, we offer floor installation on both residential and commercial products, all our company and installers are totally insured.
 
Do you offer spanish speaking customer service?
Hablamos Español
Yes, we do, spanish speakers represent 7% of the Pennsylvania households and about 27% of flooring workers and contractors, we are proud to offer customer service in spanish when required, we have spanish speakers sales reps, estimators and installers in our staff.

Ofrecemos servicio en español a nuestros clientes latinos cuando estos así lo deseen para hacer mas cómoda la comunicación en su propio idioma
 
What are the benefits of installing vinyl floors
?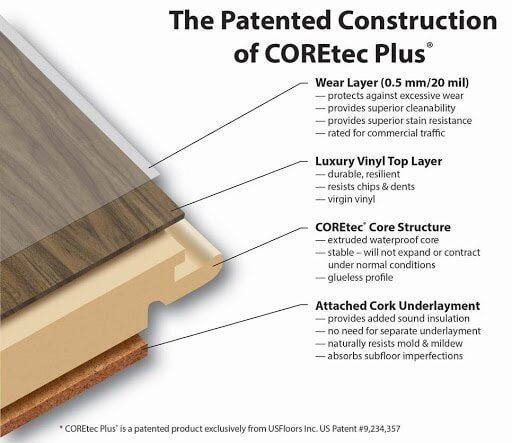 Many persons whenever they hear the phrase vinyl floors, think of the older vinyl floors from decades ago. While that might stir some memories, it does not represent the current look or characteristics of the current vinyl floors. Vinyl floors were reinvented to include the many advances in technology and design trends. You will be astonished by the many new styles and product options. Today's vinyl flooring is more more flexible, more elegant, more durable than in the past and you will find one to complement any interior design style or expected use.

So what are the benefits of installing vinyl floors? . Well, the product is more resistant to water, humidity, mold and stains. This means it can go in any room of yours house, including bathrooms, laundry rooms and basements. A lot among us love hardwood floors and want them through the home. But whenever we get to these spaces, the real wood isn't the best option or solution. With vinyl floors you can select a pattern that reproduces the authentic look of hardwood and you do not need to worry about buckling, moisture and yucky mildew! Design of vinyl floors has come a considerable way and are stylish in contrast to fashions from years past.

It's available in many different styles, colors and finishes. These floors can mimic the appearance of a a large number of floors types like wood, tile and stone. The visual is made from pictures so we may morph any image and move it to the product. After the image is moved along with the product is made, we may add textures which will create a look so natural and realistic no one will ever know the difference. The new vinyl floor is also quite durable and will stand up to the even the toughest tests of a busy household's lifestyle. Many designs possess an enhanced surface coating to prevent scuffing and scratching and also an added backing coating to prevent tears, rips and gouges and even acoustic insulation and anti impact underlayments ar common on this floors.

Bottom line: If you've pets or little kids in the home, or rooms that need to be water resistant, this viny products can manage play time with no problem. If you have not looked at vinyl floors as an option for your house lately, you might wish to reconsider. This product won't let you down. It is stylish, flexible, durable and affordable without having to sacrifice style and elegance.

 
What are the benefits of laminate flooring?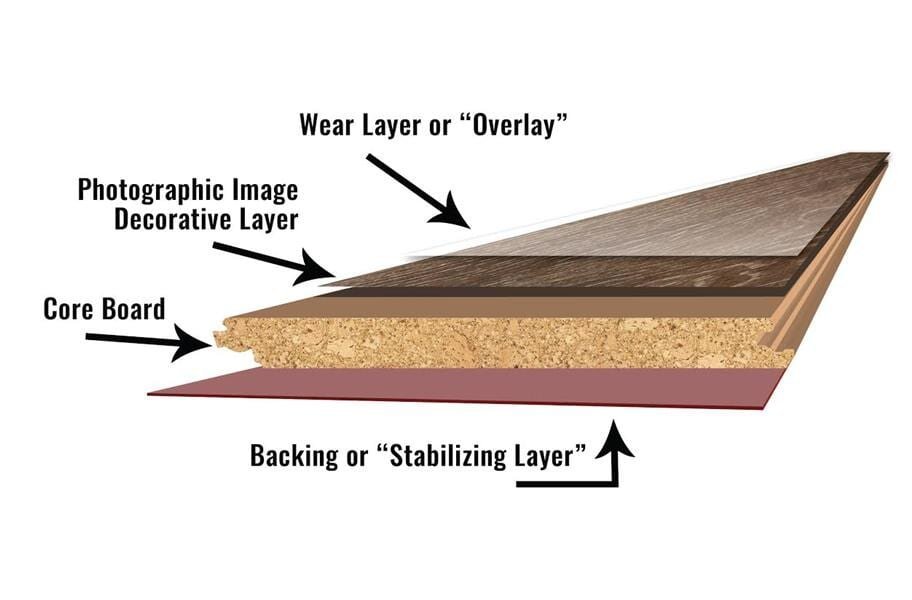 For anyone considering having a brand-new flooring installed or replace and existing in their house. Laminate flooring can be an excellent solution that has many benefits over other types of floors determined by the needs of the homeowner. Laminate flooring resembles hardwood and is laid with the very same methods, but it is made with multiple materials . Due to this, it isn't a true wood floor despite having a lot of the same features.

One of its main benefits is its cost. As it's not made from pure wood, that is rather expensive to preserve and to purchase, it might be had in a fraction of the price while maintaining a feel and look that comparable. Depending upon the size of the room the costs result in a savings in the cost of the project and may accumulate quickly. Laminate flooring's visual appeal is among its features. Irrespective of how it's not wood substance, it might be designed to undertake the look of any of lots of woods. More so, it could also be customized to match this specific wishes of individual home owners who've a specific colour or grain in mind.

Laminate flooring stands up well to the regular use and various situations in different parts of the house. Whether it's laid in a high traffic area which must stand up to several people who repeatedly across it every day, or a room with external access that may see humidity, dirt along with other outside elements, the substance itself is built to withstand years of abuse and eventually maintain its appearance and robustness over the long term. Many laminates are also scratch resistant, that may prevent them from being scratched or peeling from objects being dragged or slid across them. On the very same token, unlike hardwood floors, laminates don't need to be finished after years of use and are made to preserve their original look, feel and shape without any additional work needed following installation. This lack of necessary maintenance not only saves time and money over this long term, it may also leads to the flooring lasting longer in its original form. With these potential benefits in mind, there are numerous different rooms, homes along with other structures that may benefit from laminate flooring.

Finally laminate flooring can be shine and produce a very good impression for a fraction of cost of hardwood floors.


 
Do you offer spanish speaking customer service?
The one thing you'll definitely know before you buy your floor is which room you're fitting it in. Each room comes with its own challenges but, whichever room you're fitting in, there'll be a floor to suit your needs. The chart below gives you a quick overview of which floor can be laid where, and then we'll go into more detail for you.
 


YES: Good to Go!
MAYBE: Depends of many factors, you should ask a floor installer before making this choice
NO: Not Recommended.

General Considerations

Living Rooms
Generally speaking, living rooms have a stable temperature, low moisture levels and low footfall, all of which is great news for any floor. This means there's no restriction on which floors you can use. It's probably where you take guests, too, so be sure to use this room to make an impression.

Kitchens
Vinyl, laminate, and Ceramic Tiles are all designed to resist the hostility of a busy kitchen. They can handle moisture, splashes and scratches - though remember to mop up spillages as soon as possible. Solid wood, natural carpet and oiled engineered floors aren't as robust so we would recommend against them.

Bathrooms
Vinyl and laminate floors can resist the high levels of moisture found in bathrooms, so these are the floors we'd recommend. Changes in moisture can damage natural carpets and solid wood floors over time, and engineered floors aren't as good at resisting splashes. Whatever floor you use, be sure to dry up spillages as soon as possible.

Underfloor Heating
This feature limits your floor options, Engineered, laminate and luxury vinyl tiles are all fine (although always check with the product manufacturer.) Due to their reaction to heat solid wood floors are not suitable for underfloor heating. Unfortunately, our carpets are also not guaranteed against underfloor heating.

Basements
Vinyl, laminate, engineered and natural carpet are all fine. Basements can vary hugely in temperature which means the moisture in solid wood floors will rise and fall. For this reason, solid wood floors could shrink and expand in basements.

Stairs
Engineered and solid wood can all be laid on stairs. They are all stable and grippy enough to avoid any potential accidents, unlike vinyl which should be avoided. Coir and Sisal carpets are safe to use, but we'd avoid laminate.
  
Mop up spills quickly, or use our Luxurious Vinyl Plank which offers a fully waterproof laminate floor.
Laminate floors offer more protection than oiled floors, but all spills should be dried as quickly as possible.
Only Hardwood and Carpet should be used on stairs, where Laminate planks should be avoided.