Blog > Is laminate flooring a natural wood product?
Is laminate flooring a natural wood product?
Tuesday, February 16, 2021 4:43 PM Laminate Flooring, Flooring FAQ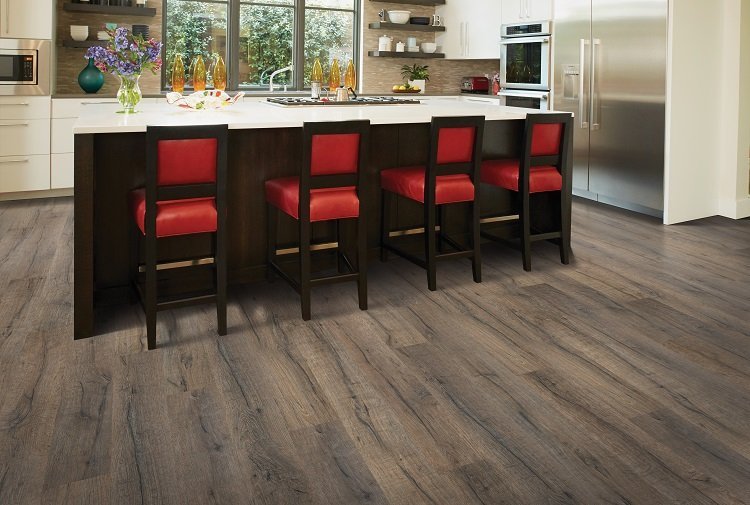 If you've seen laminate flooring, then you know it does an excellent job of mimicking the natural hardwood flooring it's created to look like. But is it an authentic wood flooring product?

Laminate is not included in the "real wood" flooring line, and there are some reasons why. Let's take a look at them now.

Laminate is an excellent wood-look flooring option

Laminate floors were created to look like solid hardwood flooring, but it's a synthetic product that features multiple layers consisting of resin, wood by-products, and fiberboard materials. The image layer, a result of high-resolution laser printing, offers many of the same visuals as various natural species types and stain colors. Still, it has a smoother texture than what you'll find in natural wood.

Another difference is lifespan. Real wood can easily last for more than 100 years, but laminate usually offers an average of 20 years, depending on your chosen options such as thickness and wear layer. The shorter lifespan gives you the chance to change floor coverings if you prefer since you're not locked into a single product for as long as you own your home.

You'll get excellent durability from this floor covering, as the wear layer protects against scuffs, scrapes, fading, and stains. It's easy to maintain, requiring removing dirt and debris and then a damp mop for a like-new finish.

We'll floor your Philadelphia home with laminate

Philadelphia Flooring Solutions offers excellent flooring materials from our showroom in Philadelphia, PA. When you visit, you'll find our associates to be honest, trustworthy, and ready to dive into your project of any size. 

We are proud to serve the communities of Yorktown, Poplar, Norris Square, North Philadelphia, Northern Liberties, and more. When you need laminate wood flooring you can count on for years to come, be sure to visit us to see these materials for yourself.