Blog > Decorate your exteriors: installation of solid surface or concrete floors.
Decorate your exteriors: installation of solid surface or concrete floors.
Monday, January 31, 2022 9:42 AM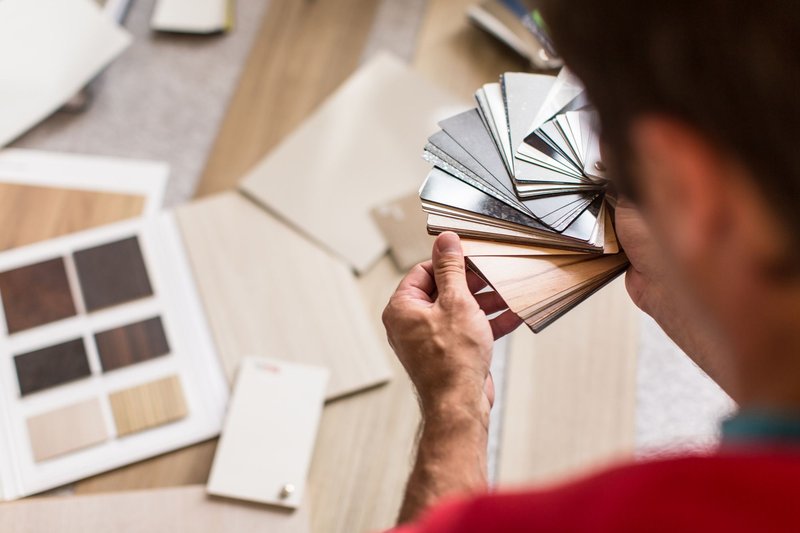 Decorating your outdoor floors doesn't have to be an expensive task; it just takes creativity and the help of an expert solid surface installation team or outdoor flooring installation team such as Philadelphia Flooring Solutions.

If you are in the process of building your patio or you are just designing it, you should know that installing concrete floor or solid surface floor can be very economical and really attractive, without the need for expensive tiles or coatings.


Solid surface floors or concrete floors: two options to be creative
This type of flooring is not limiting, it can be inked, stamped, finished with a grain of salt, with gravel, with broom or perfectly polished.

Due to the wide variety of wall finishes that exist, finding the perfect finish can be a little tricky at first, but if you learn enough, it will become a task to exploit your creativity.

This type of flooring is very easy to install and since it is a material resistant to all types of grease and detergents, it is easy to clean and very economical to maintain.

The styles are many, you can even combine it with other materials and your patio will look great.


Types of solid surface or concrete floors for your outdoors
Grass and concrete/solid surface floors
To keep the grass in your patio, without damaging it, there is the option of using special concrete pieces to allow the grass to grow. These are pieces like clay pavers but made of concrete.

This undoubtedly gives a nice touch between the wild and the well decorated. It is simple and not too expensive; at Philadelphia Flooring Solutions we can do it for you.


You can get even more creative by combining the green grass with the solid surface flooring in your patio, and you can give the blocks into shapes. Circles, rectangles, whatever you can think of.

We recommend consulting with us for this project to make it look nice and unique.


The simplest and most beautiful is a perfectly polished concrete floor, these can even get tinted with the color of your choice but with just a very faint touch of color, and a resistant sealer. It is economical, simple and harmonious.


A very attractive option is a colored polished concrete floor. This can be integrated into the concrete mix before pouring.

Another way is to paint the slab once the concrete has been poured. In this case the paint, due to traffic, will last less than if it is poured directly into the mix, which is why we use a sealer, although one advantage is that with this option the color will look much more vivid.

Concrete painted floors open the door to many different styles: from creating patterns to using a flat color, whatever you choose will give a totally different ambiance to your exteriors.


If you want a simplistic but yet modern style, industrial floors are your best option; you can leave not only the patio floor but also the walls of the building of concrete, even with the formwork rivets. Of course, you must protect the material from moisture and weather damage. This integration between surfaces will look interesting and attractive.

Installing solid surface flooring or concrete floors in this case only requires hiring a specialized installation team and leaving it with a rustic finish.


Geometric shapes
Polished concrete floors
Painted concrete/solid surface floors
Solid surface flooring with industrial finish
Advantages of installing solid surface or concrete floors on your patio:
Solid surface floors are not always made of concrete, they may well be made of stone or some similar material, the fact, is that both floors have a flat finish, of course, if you want texture on your floors it is a matter of talking it with the installation team, but in general, these are floors that look very uniform.

The maintenance is little, you must sweep to avoid accumulating dust or dirt, wash it with water and that's it!

Here we offered you several styles, now just come to our showroom and schedule your appointment to install solid surface flooring in your spaces.