Blog > Carpet floors for your office: care, benefits and a little about the installation process.
Carpet floors for your office: care, benefits and a little about the installation process.
Monday, December 20, 2021 11:01 AM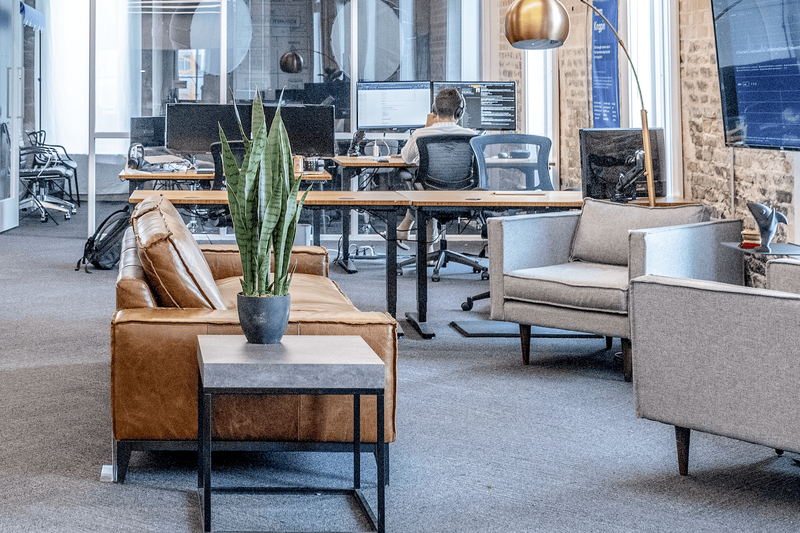 Having carpet floors in areas of the house, office or any space can be very cozy and comfortable but there are several things that you should take into account when deciding on the installation of carpet floors.

First of all, you must choose the material, since there is a variety of textures and types of fibers on the market, so that you can choose the one you like and look good. Seeing and touching the carpets can give you an idea of your tastes and preferences. There are some carpets materials with short hair and some with long hair (which refers to the strand of the carpet) as well as some with more separated strands and others closer together.

Important: have in mind that those with short hair need less care and maintenance.

Many carpets are filled with padding, which reduces sound and floor damage. Not all fillers are suitable for all types of carpet so ask Philadelphia Flooring Solutions before installing.


About carpet floors
Carpet floors are nothing new. Since ancient times, carpets have been used to cover floors and walls, primarily as decoration. Since the Phoenicians, the Vikings and different tribes and cultures, including the Persian, very famous for their very fine carpets which are highly valued worldwide (you can check our article on Persian carpets if you want to know their history).

Carpets have been and continue to be favorites when it comes to conditioning spaces. An interior designer in the 60s, 70s and 80s used carpet floors to decorate all kinds of spaces, houses, rooms, entire hotels, offices and buildings.


The Shining
Stanley Kubrick's film The Shining takes place in an old hotel in the mountains. The scenes show us the wine and brown colors that were a trend in the 70s and we can see how the wide floors of the ghostly hotel were covered with carpeted floors.

We can see this in movies of the time, in television series for example, the carpets covered the floors of the living room, the rooms and even the stairs.


Carpet flooring for offices benefits:
There is the question of whether to place carpet floors in offices because it is mistakenly believed to be the cause of allergies or asthma. Philadelphia Flooring Solutions shares with you some of the benefits of installing carpet flooring in offices.

1. Durability and maintenance

Carpet floors are the ideal choice for office floor covering. They are known for being durable, easy to replace and the cozy atmosphere. There are different models of carpets that do not need to be glued to the floor, as the base allows it to be firmly attached to the floor. Because they are made up of independent sections, they are light and easy to move from one side to the other.

2. Ease of mobility

Carpet floors have the advantage of being assembled and organized in independent modules that facilitate their mobility. With this feature it is easy to move it, for example, from a corridor to a conference room. In case of the carpet rolls, these are heavy and difficult to move, but they cover a large area which is also a benefit.

3. Design

About carpet floor design, an environment can be defined depending on the function and size you have selected. Carpet floors are generators of spaces, which means that, if two carpets of the same size are located in a certain space, you will have two different spaces in one. They are a particularly flexible carpet solution that facilitates access to the lower deck in cases is needed.


What about installation of carpet floors?
The process is simple, but we recommend you to hire a professional team. Why? Simple, this saves you time and effort, as you are paying for a service, you will be absolutely sure that your carpet flooring is going to be well installed. If you do it, it is ok, but is better when someone is qualified for the job because you make sure there are no mistakes.

Also, hiring a company for this project will give you a guarantee (feel free to ask us about our guaranty policy). And the most important, your office, home or any space where you decide to install carpet floors, is going to look amazing and you will not regret it.