Blog > All you need to know about your exterior floors: backyard, garden and all outdoor spaces
All you need to know about your exterior floors: backyard, garden and all outdoor spaces
Monday, December 20, 2021 11:03 AM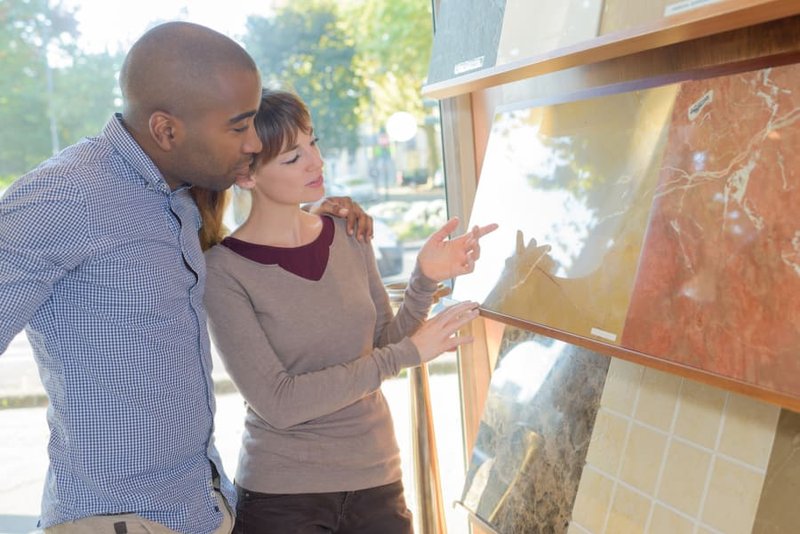 Thinking that the outside area of your home needs a bit of change? There are different possibilities for you, but the idea is you go for a style that you like or something trendy in design.

When it comes to the exterior floors, there will most likely be something that goes with your personality. Whether it is the terrace or garden floor, it is essential to know how to start the search for the ideal flooring.


About the exterior flooring requirements
In outdoor flooring there are many factors to take into account; it must withstand high temperatures, and low temperatures, and also resist the rain. It is also recommended that it is resistant to high traffic and slip resistant.

In addition, although the technical aspects are fundamental, we also have to find a decorative floor that visually pleases us, because on the terrace or in the garden we will spend some moments of relaxation, and share with family and friends.


Let's learn to define the style we are looking for our exterior floors
How to determine which style is best for us? To know where we should aim if we want to change our outdoors spaces, let's take a look to the aspects we have listed, that will help define a specific style for your outdoor flooring:

The style and design of your home has a lot to do with choosing the exterior floor. The choice must be consistent with the design, dimensions of the whole place. We recommend a uniform floor design, but at the same time versatile.

There is a wide variety of flooring colors and textures that complement your home's exterior atmosphere. When it comes to exterior floors, finishes and colors are limitless, so you can be creative and go for something that really makes a difference.

The options in materials are varied, you can choose from materials that offer a modern, elegant, vintage, rustic air, among others that adapt themselves to what you want your outdoors flooring.


The style of your house
Colors and textures
Materials
The new trends in outdoor flooring
The new trends for exterior flooring have a huge advantage: these type of floors play with the spaces of the home because the materials blend better with the exterior and interior deco. The use of suitable flooring makes the look of the whole house more pleasant, so it is worth trying a change of style on the terrace, pool area or the garden!

Thanks to the wide variety of elements that we can use to decorate our outdoor floors, the only issue will be how to choose the right one. The new trends in exterior floors have great advantages, starting with their versatility and particular beauty, but the best thing is the possibility of being able to personalize the exterior design of the house with these fashionable materials, either with the arrangement of the pieces to create an original drawing or by adding decorative elements. Installing exterior flooring is a challenge depending on the size and the style you want to achieve, but for Philadelphia Flooring Solutions is no big deal, we have a qualified team to help you choose and make a perfect installation.


Types of floors according to the material
Ceramic Floors:

Ceramic outdoor flooring is one of the most widely used options and is never outdated. These floors have advantages if you choose them:

Ceramics for exterior: High traffic ceramic tiles for example, are ideal to give a rustic touch to your terrace, since it is handmade and has irregularities in the texture which makes the whole place look cozy and different.

Porcelain tiles are highly recommended for its durability. This material is resistant to scratching and also, withstands high and low temperatures. It is versatile and is available in many shapes and colors. Natural Stone Floors: 

Natural stone is a very visually pleasing material. It can be both polished and irregular. The advantage this material offers to you:

Natural stone for exterior flooring

Tile (Lajas): it is one of the cheapest options, in terms of flooring stones. Resistant to all types of weather, they are highly recommended for colder places, since these are not so affected by ice.

Granite: It is not an economical option, but it is one of the most elegant. Highly recommended for hot areas, due to its resistance to heat, this material is also very versatile, available in different colors, sizes and shapes.

PVC flooring for outdoors:

PVC floors for exteriors try to simulate wood; it is made with plastic polymers. The offer great advantages:

 
Easy to maintain and clean
Resistant to changes in temperature
Easy maintenance
Great durability, very resistant to inclement weather
They are decorative
Warm to the touch
High traffic
Less maintenance than wood
Preserves the rustic look of wood
Its color is unalterable.
It is resistant to the sun and heat, does not warp or chip and is non-slip.
Its appearance is very decorative.