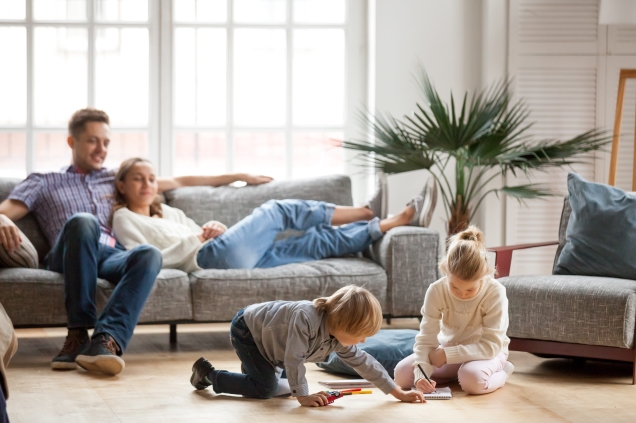 Customer Reviews
Charlene H.
Google Review - ⭐️⭐️⭐️⭐️⭐️

Philadelphia Flooring Solutions Did an excellent job on my floors. Got here at the time they said they were coming. Started working and got done at a great time. Didn't take long as I thought it would. Thank you Philadelphia flooring solution y'all did a fantastic job.
Patrick L.
Google Review - ⭐️⭐️⭐️⭐️⭐️

We Had a very good experience. Wilson was great. From purchase through installation he was very knowledgeable of the entire process. He was also very helpful in answering all our questions and recommending solutions specific to our space, about both functionality/technical and aesthetics. He made many trips to bring us different samples and ensure we were getting what we wanted. The final installation turned out beautifully. The install team worked very hard to accommodate our request for minimizing the saw dust by cutting the boards out side (on our tiny deck of our condo) even though this added time to the install. In all a very positive experience.
Marie Schwartz
Google Review - ⭐️⭐️⭐️⭐️⭐️

EXCEPTIONAL service!! After dealing with big box stores, it's nice to deal with a business that values its customers. Our flooring from quote to install took only four weeks. The price, quality, customer service and install were excellent. I will be using them when we remodel our kitchen.
Mai N.
Google Review - ⭐️⭐️⭐️⭐️⭐️

It was a great experience working with Philadelphia Flooring Solutions and probably the easiest, least stressful project I've ever had with any contractor. Wilson and I believe Angel came out for the estimate and gave me a comprehensive overview of the best options out there. The installation happened on the day it was supposed to and 2 days before the lease at my old place expired. Wilson kept me informed throughout the whole process with the extra materials needed due to the state of the floor underneath (I got to see this in person and got a thorough explanation). He was also thoughtful about my move and my cats living in the house during installation. I did end up spending more money on the project than I'd hoped but I think you truly get what you pay for! These contractors work so hard, truly deserve the best, and should be the model for all contractors out there!
Rosita A.
Google Review - ⭐️⭐️⭐️⭐️⭐️

We really appreciate the sales and service that you and your staff provided to us. The flooring work that was done was absolutely spectacular!! We truly love it and know that we will enjoy it for years to come. The workers were very professional and proficient. Great Job!!!
PL
Google Review - ⭐️⭐️⭐️⭐️⭐️

For a place with as many positive reviews as they have — they came out and assessed the required job in a timely manner. Luis was professional and knowledgeable. I found my desired material and look and the outcome was awesome. I was very happy with the installation and work done; it was flawless.
Steph T.
Google Review - ⭐️⭐️⭐️⭐️⭐️

We just had our living room, dining room, hall and bedroom floors done and we are very happy with them. Wilson explained all of the options, the process and answered our many questions. He came back with samples again when we were having trouble deciding on a color. The installation crew was friendly and skilled.
Karen R.
Google Review - ⭐️⭐️⭐️⭐️⭐️

When looking for flooring, I was a little skeptical About who I was going to get. I came across this flooring company and reached out. Luis and his associates were very pleasant and professional. I hired them to install rugs for the complete 2nd floor and Vinyl install for my kitchen. It only took a 1 day (few hours) I love my flooring and will be coming back for my living room install.
Maria R.
Google Review - ⭐️⭐️⭐️⭐️⭐️

I am very happy with phila flooring solutions. Luis the salesman. Was very. Professional. Nixon and Joel were very hard workers and neat with their work. They knew their job and did and the time frame was excellent. I would recomemd phila flooring solutions
Kyle B.
Google Review - ⭐️⭐️⭐️⭐️⭐️

I had a wonderful carpet consultation with Wilson. We went over colors and available carpet styles that would go well with the color of the two rooms I was having done. He even gave me some ideas on what colors to paint my rooms. The installers came early. They finished quickly and cleaned up after themselves. They left no marks on the walls while taking out my old carpet and bringing in the new carpet up my two flights of stairs. I would definitely recommend.